Like what you see? Yankee Candle is one of the featured brands in our We Love Ya, Mama! giveaway! Enter to win a 9 piece gift pack, including a gorgeous tote here! Just so you know, Yankee Candle is one of the sponsors of our We Love Ya, Mama! giveaway but the opinions in this post are our own.

One brand that totally gets mamas is Yankee Candle. I mean, how many times have you walked into someone's house and thought, Wow, it smells incredible in here!, only to spot a classic Yankee Candle flickering off in the corner? The brand has literally crafted the perfected scent for every possible occasion and season, including summer.
And when mama is feeling especially exhausted this summer – hopefully after a long day at the pool or the beach – we hope she'll throw on some Jimmy Buffet, kick up her feet and take in the scents of the brand's newest Margaritaville collection.  Yes. Please.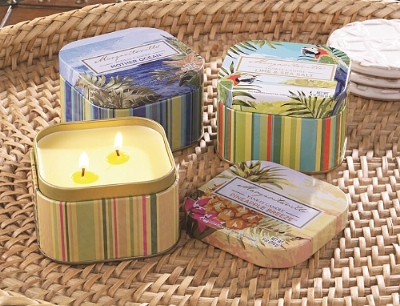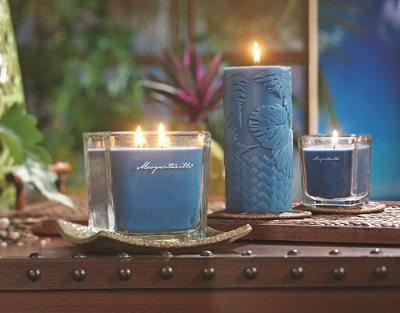 We LOVE YA, MAMA! SERIOUSLY.

As we kiss the winter weather goodbye and head towards summer ourselves, we want to  give all of our love to you. And lucky for you, so does Yankee Candle. We've teamed up with them to bring one lucky mama the scents of the season — all packaged up in a gorgeous tote.
Drift away with exotic fragrances…
The Mama Tote comes complete with to-die-for fragrances including Pink Sands™—an exotic island escape with the beautiful mix of bright citrus, sweet florals and spicy vanilla. Catching Rays™—Sharp orange and golden amber bring that great beach feeling of being warmed all the way through by a perfect summer sun. Clean Cotton® – Sun-dried cotton combined with green notes, white flowers, and a hint of lemon. Lemon Lavender—Clean and inviting. . . a fresh blend of tangy lemon citrus and sweet lavender flowers. Strawberry Lemon Ice—Refresh your home with the cool scent of just-picked strawberries and strips of lemon peel crisped in ice. MidSummer's Night®—An intoxicating and masculine blend of musk, patchouli, sage and mahogany cologne.
It´s the perfect arrangement of scents to take you into summertime. 
Win It!
One lucky mama will win this beautiful tote, jam packed with eight Yankee Candle fragrance finds. The gift includes one Pink Sands™ Medium Jar Candle, one Catching Rays™ Small Tumbler Candle, two Samplers® Votive Candles—one each in Red Raspberry and Blue Summer Sky, one Clean Cotton® Room Spray, one Lemon Lavender Fragrance Spheres™, one Strawberry Lemon Ice Smart Scent™ Vent Clip and one MidSummer's Night® Car Jar® Ultimate.
Head on over to our giveaway page to try your luck at winning this great gift and several other sweet prizes from other amazing brands!
Comments
comments